Who We Are. What We Believe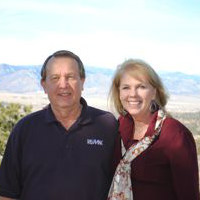 Cheryl Bustin is consistently at or near the top of all agents in the RE/MAX Alliance office in Parker Colorado. She has ranked #1 in 2017, #3 in 2016, #3 in 2015, #1 in 2014 and #1 in 2012. She is a RE/MAX Hall of Fame member and perennial winner of the RE/MAX Platinum Club award.
She and her husband, Bob, are Co-Founders of the Bustin Home Team at RE/MAX Alliance. After a successful interior design career, Cheryl realized that her true love was real estate. In 2004, Cheryl began her career in real estate.
Cheryl's business grew from the start. Her husband, Bob, saw what he believed was a great opportunity. As a mortgage banker of more than 25 years, he knew combining his mortgage experience with Cheryl's interior design and real estate experience would be the perfect "recipe" for an awesome real estate team. In 2005, Bob shut down his mortgage business and the Bustin Home Team was created.
Bob and Cheryl became frustrated by the environment of real estate. They noticed that with the Denver area being so large, many agents were under serving their clients by not specializing in one or a few particular markets. Most agents were trying to experts in "all markets", rather than being really expert in a few markets. It's just not realistic. It can't be done.
So, they committed themselves to specializing in those areas where they lived, worked and played. They committed to focusing on their hometown of Parker and those towns within a 5 to 10 mile radius of Parker. Today, they are helping buyers and sellers in Parker, Franktown, Castle Rock, Larkspur, Lone Tree and Highlands Ranch.
Bob and Cheryl specialize in working with out of state home buyers. Everything they do, all of their product and all of their services are designed specifically to enhance the out of state home buyer's experience.
Their latest innovation is the introduction of their Neighborhood Video Tours. Their library of neighborhood videos is a great resource for those out of state home buyers who have never visited Colorado. Viewing these videos has allowed many of their clients to identify favorite neighborhoods prior to their first home buying trip. They are the next best thing to actually being here.
For anyone interested in getting know Bob and Cheryl, CLICK HERE for an in-depth interview with Bob and Cheryl.